Brambleton
Find Out How Much Your Brambleton House Is Worth
Get Your FREE KW MOBILE APP
Use Premier Team for all your Ashburn, VA homes for sale. In Brambleton we offer real estate properties like single-family, townhouses and condos. We also offer lots and land for sale.
Brambleton is a community with lots of amenities and great homes for sale. Brambleton is conveniently located in Ashburn VA close to shopping, great schools, restaurants, recreational areas, commuting routes and more.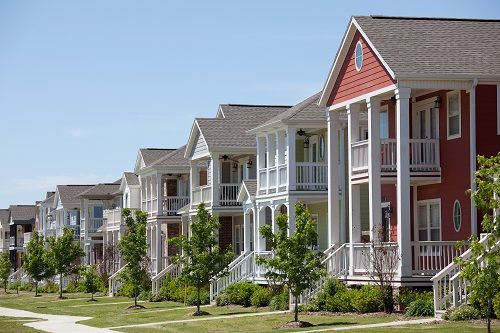 Brambleton is a master-planned community about 1.3 mi. northwest of the Washington Dulles International Airport. Brambleton is named after a plantation once located in the area. Development of Brambleton began in 1999 and is comprised of over 8,000 residential units and a Town Center with retail and office space, as well as light industrial/flex uses.
Brambleton currently has:
2 pools

miles of walking trails

tot lots

parks

ballfields
When completed, Brambleton will have approximately 8,000 homes. Home builders in Brambleton inclue Beazer Homes, Camberley Homes, Miller & Smith, Pulte Homes, Van Metre & Winchester Homes. The community contains 2,390 acres.
The Brambleton Town Center contains 40 retailers and includes shopping, service, health care facilities, entertainment and lots of restaurants. Brambleton presently 2 tennis courts, 1 backetball court, 1 volleyball court and 1 multi-purpose court and 15 tot lots. There is a "Central Park" dog park across from the Brambleton Town Center.
There are miles of asphalt walking/jogging trails throughout Brambleton. Brambleton was named 2012 "Runner Friendly Community" by the Road Runner Club of America.
For new home buyers there is a One-Year FREE Sport & Health Club membership in Brambleton Town Center. There are 2 Winwood Children's Centers and Chesterbrook Academy Pre-School for daycare in Brambleton.
Homes in Brambleton have Verizon FiOS Internet and TV entertainment services included in the monthly association fees.
The future site of the Silver Line Metro Line Station (expected completion 2018) is located about 2 miles from the Brambleton community. Roads through Brambleton include Northstar Boulevard (Rt. 659), the First and Second Phases now open, Creighton Road, East and West of Belmont Ridge and Shreveport Road, East and West of Belmont Ridge and South of Creighton Road (under construction).
Get your FREE MARKET INSIDER REPORT to keep you up-to-date and informed about real estate neighborhoods you are interested in, whether you're buying or selling. This invaluable FREE tool will enable you to see available listings, recent sales, median sales prices and days on market, inventory levels over the past year and more. Find all about a community including local shopping, restaurants, private and public schools and school rankings, health care facilities, crime risk statistics, resident demographics such as highest levels of education obtained and median incomes. You can also compare neighborhoods to see how they stack up against one another in the "Compare Areas" tab.
Is it time to sell your home? REQUEST A FREE MARKET REPORT customized for your home or property in Leesburg VA, Loudoun County and Northern Virginia. Gene Mock, Associate Broker, Premier Team, Keller Williams Realty 703-342-8100 provides his expert advice and guidance in real estate. You can CALL or TEXT Gene @ 703-342-8100 or email Gene @ Gene@GeneMock.com
PREMIER TEAM – KELLER WILLIAMS REALTY – GOOGLE MAP





View Larger Map
Search Ashburn VA – Brambleton Homes for Sale Homes for Sale
Updated Apr 17, 2014 12:06:pm

Information deemed reliable but not guaranteed. Listing data provided by Metropolitan Regional Information Systems, Inc.
Today's Market Trends for Ashburn VA – Brambleton Homes for Sale *
$761,190

-0.01%

$182.00

-0.12%

135

0.11%

March

February

122

119

0.03%

0.05%
* All data pertains to single-family homes